Bespoke Artisan Terrazzo Tiles
Bespoke Artisan Terrazzo Tiles are the pinnacle of handmade terrazzo craftsmanship and tiling art. It is ideal for architects and designers who uncompromised their own bespoke signature style and unique look.
Terrazzo is one of the most versatile tiling solutions and gives you a great room for creativity and bespoke design.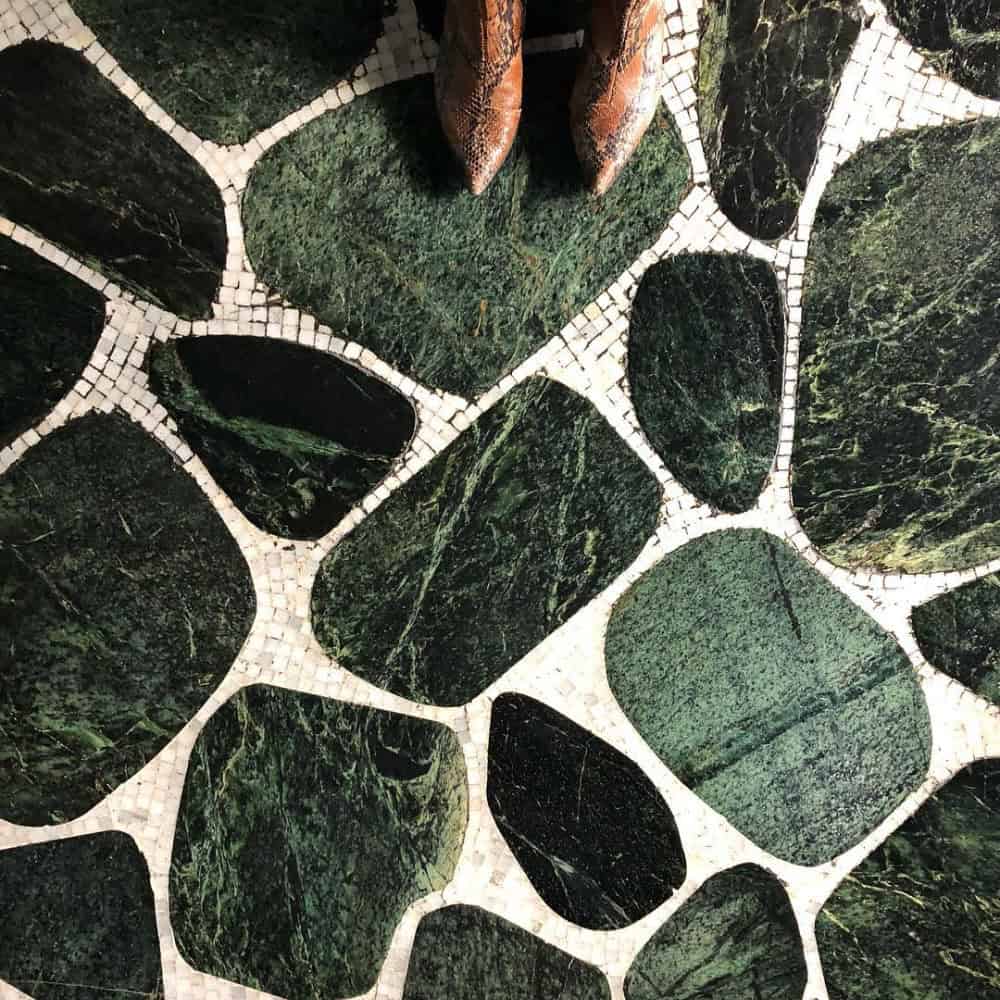 We encourage you to design
your signature terrazzo solutions without boundaries. 
You can start customisation from the fundamental colour and granule changes to unorthodox designs with large (up to 40cm ø) stones and marbles.
No boundaries to creativity.
Design your unique terrazzo.
It's your signature…
Puzzled terrazzo for seamless poured terrazzo look…
Artisan bespoke terrazzo tiling isn't only an art form; it's also sustainable and eco friendly. Mostly recycled and regained materials are used.
So, you imagine, and we create!
Let's discover your unique terrazzo together…
A handcraft and artisanship passed down from generation to generation.
Take a closer look at some examples of bespoke terrazzo