Signature Marble Collection Tiles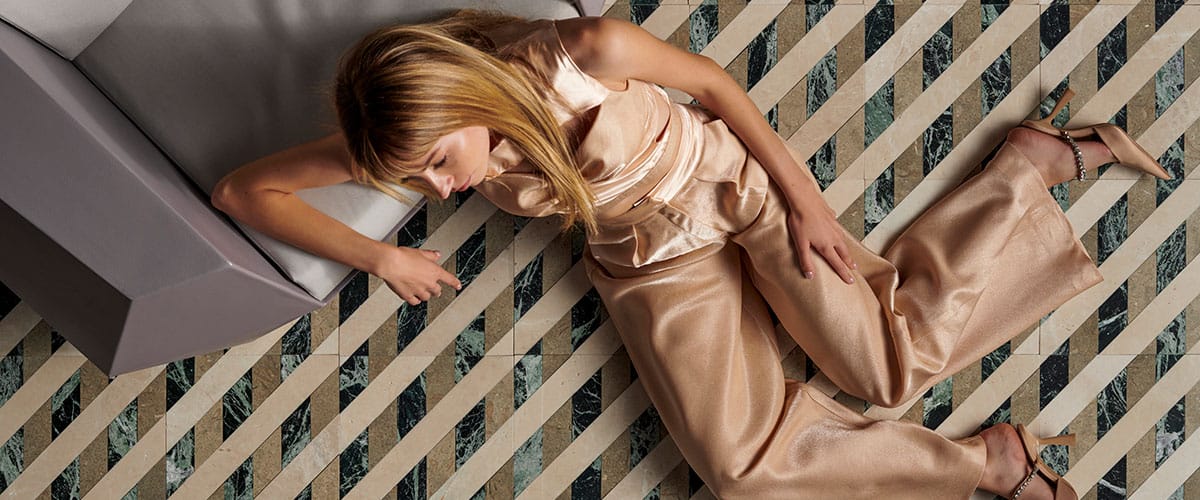 Designed in London by Otto's Founder and Creative Director, Damla Turgut, and expertly hand-crafted by skilled artisans, the Signature Marble Collection consists of twelve bold and innovative pieces. The tiles feature Art Deco-influenced patterns and designs to inspire bold creativity and design-led interiors reminiscent of this much-admired era.
"After many months of research and development and multiple rounds of rigorous testing, we are thrilled to introduce our Signature Marble Collection. I initially had the idea of combining Otto's contemporary designs with high-end, natural stone after noticing a gap in the market for marble tiles with design-led, fashion-forward patterns.  After finalising the designs, we were faced with the challenge of sourcing producers and craftspeople who had the requisite skills and experience to bring these to life in marble. None of the marble stone manufacturers we approached had ever created anything like this collection, and so I truly believe we are bringing something completely new to the market." – Damla Turgut, Founder and Creative Director.